The Work Area
The workspace is a large room where you can spread out and not feel crowded. But it's cozy enough to visit with your fellow guests, too.
Large windows fill the room with natural light. Additional overhead lighting and Ott lights are also provided which makes it possible to play into the wee hours.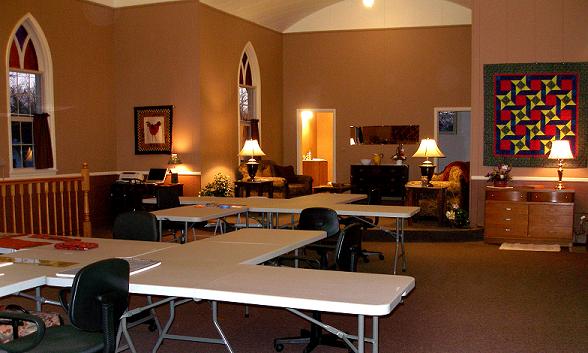 Quilters will love the flannel design wall plus there is plenty of floor space to lay out projects.
Each work-station is equipped with the following:
A 6' table for each person
An adjustable office chair
Small trash container

The work area also includes:
Ample overhead lighting plus individual task lights
Irons and ironing boards
Cutting table for quilters--raised to avoid backaches!
Large cutting mat
8'x12' flannel design wall
CD player/stereo and electric piano keyboard
Notebook computer, printer and wi-fi internet
Templates, decorative scissors and paper cutters for scrappers
Library of magazines and reading materials for inspiration and relaxation
Comfy couches and chairs for your comfort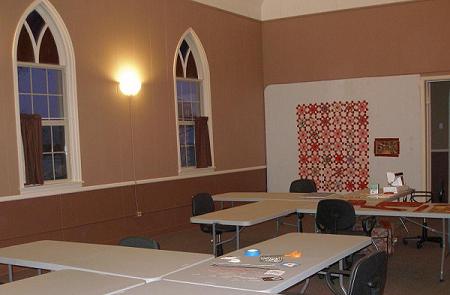 Some of the basic scrap booking supplies are provided. These include templates, decorative scissors, paper cutters and more.